Gold Baby is an O.G when it comes to Drum Sounds. He has an insane amount of Analog/Digital Drum Machines and several pieces of Analog Processing Gear. He also runs sounds through Tape Machines.
---
Ok yes, it's a VST...but it comes with 40 Drum Kits containing 8 sounds each (320 Total)
Audiolatry did the software development and I created the drum samples using my Behringer RD-8 Analog Drum Machine and IK Multimedia Drum Machine. They were ran through a Radial JDI and Warm Audio ToneBeast Black Preamp. Drum modeling software was also used for the Acoustic-sounding Drums.
---
"Analog Supplies Vol. 1 includes a collection of 70 melodic loops and drum one-shots. Stock up your arsenal of samples with dreamy Mellotron and Rhodes chords, jazzy pianos, funky drum breaks and punchy kicks." 
"Analog Supplies Vol. 2 includes a collection of 90 melodic loops and drum one-shots. Elevate your samples with these hip-hop inspired, pulsating synths, house drum breaks and deep 808 kicks."
"This pack comes with 90+ fresh and original melodic loops and drum samples, including everything from deep kicks and crisp snares, to found sounds, ambient field recordings and experimental percussion one-shots."
"This pack includes over 200 funky fresh loops, drums, chords, and more from his arsenal of analog gear including the Rhodes, MiniMoog, and Prophet 6."
---
Top of the line Hip-Hop, Lo-fi, and EDM Samples!!
---
There are also Free preset banks for Serum + Vital, and a Wavetable pack.
---
327 ONE-SHOT DRUM SAMPLES
​KICKS, SNARES, CLAPS, HATS, PERCS, ETC
---


Analog Drum Machines, MPC's, and Analog Tube Gear! Check out their "Sample Journal Blog" which gives you insights into drum sound design techniques and gear.
---
"Our now legendary sample pack contains over 400 samples from a collection of the most iconic 80's drum machines. It's completely FREE! All samples carefully prepared and categorized to optimize your production workflow.
-Oberheim DMX
-Simmons SDSV
-Linn LinnDrum
-E-mu Drumulator
-SCI DrumTraks
-Linn Linn9000
-Roland TR-707
-Roland TR-626
-Roland R8
-Yamaha RX5
-KORG DDD-1"
---
---
BVKER offers a huge variety of free Drum Kits, from celebrity producer influenced sounds, to genre-focused kits, and vintage drum machines.
---

---
"Over 50 volumes of vintage, rare, and landmark drum machines that narrate the history of this modern instrument—from the inception of this invention to relevant contemporary devices—this collection covers any and all electronic rhythm needs and sonic character."
---
"With over 450,000 downloads and counting, 99 Drum Samples I is the most popular 99Sounds sound library released to date. Five years after the original, we are releasing 99 Drum Samples II, our new drum sample library that follows the footsteps of its predecessor.
The source drum samples come from various analog and digital synthesizers, acoustic drums, classic drum machines, and field recordings. We then used multiple onboard effects and studio gear to process the clean drum samples. The included drum sounds cover various music styles, from hip-hop and trap to dubstep, electronic, synthwave, lo-fi, and pop."
---
"Suitable for any genre of music. Whether you are making Trap, Hip Hop, Boom Bap, R&B, Soul, Jazz or Electronic music, they are already being used by the top experts in those genres."
---
---
---
"Gratis is our free sample library. It is loaded with 500 samples from various libraries in our catalog. Hip-hop, pop, rock… whatever you're looking for, there's a good chance you'll find it inside our free sample pack. Click the button below to download now."
---
"SoundPacks.com is a comprehensive site that highlights sample packs, drum kits, loops, and preset packs created and released for free by music producers, beatmakers, and sound designers from around the world."
---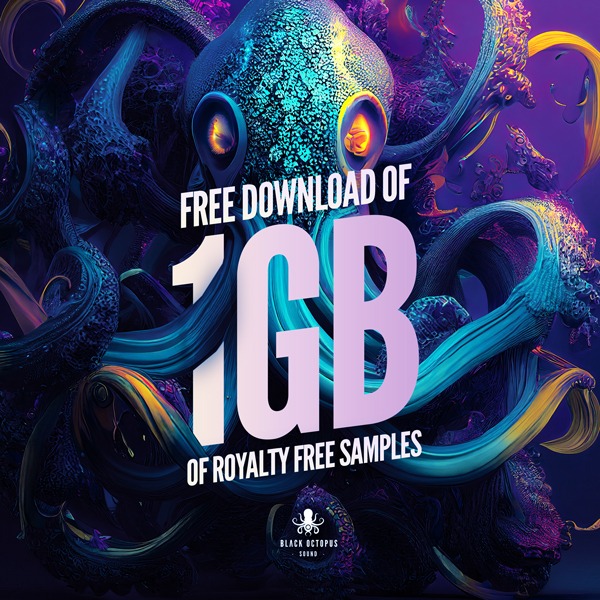 "THE ULTIMATE 1 GB COLLECTION OF FREE SAMPLES AND PRESETS FROM BLACK OCTOPUS SOUND!"
---
"Inside this library you will find 789 perfectly crafted drum samples and loops made for genres such as EDM, House, Tropical House, Trap, Dubstep & much more!"
---
"The samples are split into three folders: Assorted Hits, Drum Kits and Rex Loops. The first two contain further sub-folders that let you know the type of hit and kit you're dealing with (both acoustic and electronic sounds are on offer), while the third features drum loops in the widely supported REX format."
---